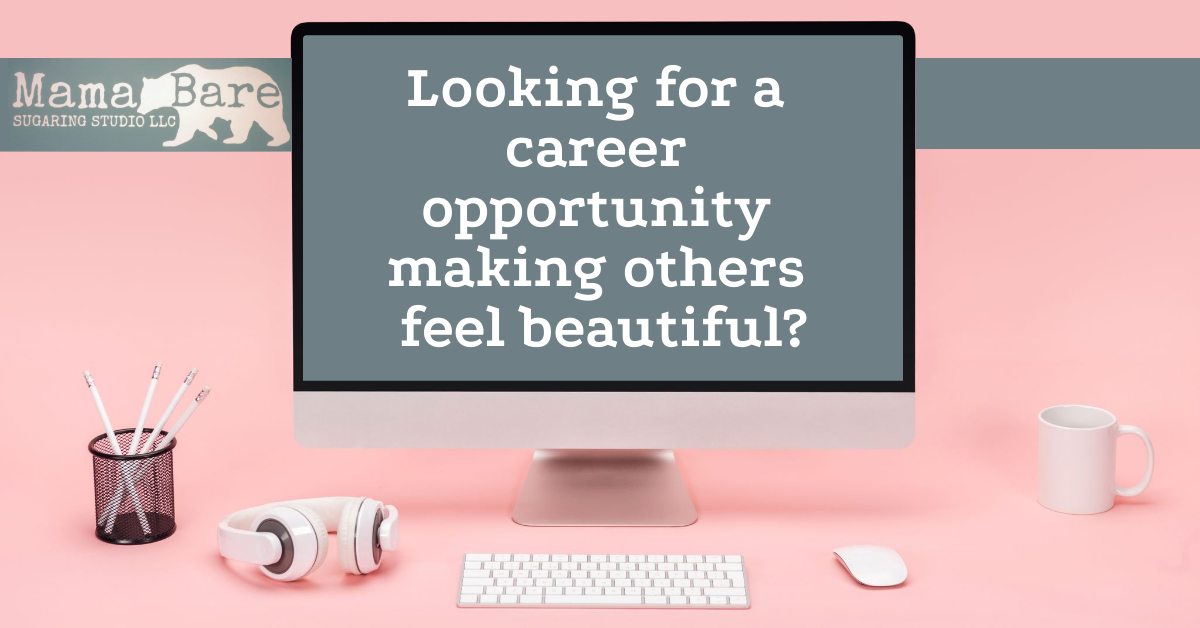 We're a team! All of our locations strive to provide a work environment where you feel empowered, confident, valued and respected while giving you the chance to excel and grow with a company that has a loyal, sizeable clientele in central Florida.
Sugaring Specialists
Paid, hands-on training: Consists of 2-3 weeks of paid hands-on training. You phase out of training and right into a full book feeling confident and ready to take on anything.
We offer a highly competitive salary. Specialists start out at an hourly rate PLUS 5% commission on ALL SERVICES! With yearly raises. 10% commission on ALL PRODUCT sales. Take home your cash tips SAME DAY and receive your credit card tips on your bi-weekly paycheck. Our books are FULL so you will not have to work to build a clientele.
We also have amazing opportunities as a front desk receptionist!
Some even transition into studio directors or sugaring specialists! We love to see our team members develop and grow!
If you are interested in a position at any of our four Central Florida locations please reach out to the studio.
We look forward to having YOU join the MamaBare team!!